The volcano is a mountain that erupts lava by an opening that is at the top. The Cotopaxi is a volcano that erupts and it's one of the important mountains in Ecuador.
When the volcanoes erupt, people , animals and houses get destroyed and our environment gets damaged by the lava, the hot magma, volcanic ash and gases that escape from below the surface.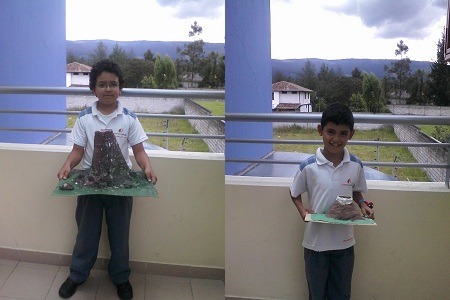 The volcanoes are extinct, active, dormant and intermittent.
EXTINCT VOLCANOES: Extinct volcanoes are the ones that will not erupt again because there is not longer a lava supply in the surface such as the Hawaiian – Emperor seamount chain Hawaiian – Emperor seamount chain in the Pacific Ocean, Hohentwiel, Shiprock and the Zuidwal volcano in the Netherlands. Edinburgh Castle in Scotland
ACTIVE VOLCANOES: The active volcanoes are those that erupt regularly. Here in Ecuador, we have right now Tungurahua volcano, the same that is in an eruption process nowadays.
DORMANT VOLCANOES: The dormant volcanoes are the ones that have not had an eruption in a long period of time but that can erupt again, as the Yellowstone volcano.
INTERMITTENT VOLCANOES: The Intermittent volcanoes are the ones that erupt at fairly regular time periods such as the Mount Asama, the Mount Etna and Hualalai.tna, and

31 comentarios para "THE VOLCANOES"