We need:
A piece of carton or wood

some clay

a plastic cup

some flour

some baking soda

some vinegar

red food coloring.
I'll show you how a volcano erupts:
First: Build the volcano with the clay and leave an opening at the top and insert the plastic cup.
Second: Mix the flour with the baking soda and put it into the glass.
Third: Put 3 droops of red food coloring into the vinegar.
And finally: Pour this little by little into the mix.
Watch! Your volcano erupts.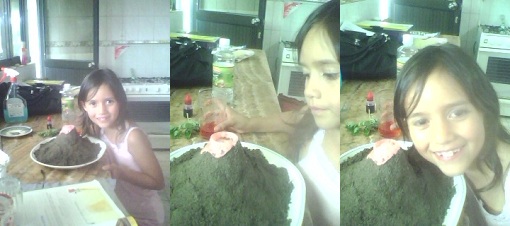 142 comentarios para "HOW TO MAKE A VOLCANO"